About
---
Kara Wuchner is an accomplished flutist and prominent flute educator in Southern California.  She maintains a private studio and her students participate in MTAC and San Diego Flute Guild events, as well as bi-annual recitals.  Kara founded the Southern California Youth Philharmonic Flute Choir, which she conducted from 2000-2010. Currently, she directs the Capriccio Flute Choir, a non-audition group, made up of student and amateur flutists, focusing on the fundamentals of ensemble playing.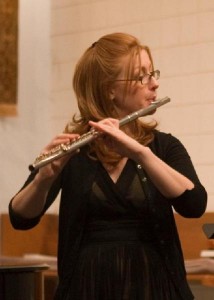 Kara has a Bachelor's Degree in Flute Performance from Chapman University, where she studied with Larry Kaplan.   She currently is Associate Principal Flute with the Inland Valley Symphony.  
She is active in the Music Teacher's Association of California, and is a member of the 
Temecula Valley Branch Board of Directors, as well as a long-time member of the National Flute Association.  
In 2007, after completing an apprenticeship in flute repair with Philip Pike of the Master Musician, Kara  joined the National Association of Professional Band Instrument Repair Technicians.  In 2012 she became a Certified Straubinger™ Repair Technician.  She is currently the Flute Repair Technician for the Master Musician in Murrieta, California.